Luxury Interior Designer and Art Consultant for personal and professional use....
The Art of Living
"The light is generous, joyful, warm, festive, sensual...
so many adjectives that embody the notion of modernity."
Roland Forrer
Creations
Interior Designer & Art Consultant, Roland Forrer has become an exclusive reference in terms of elegance and refinement, his projects combine their magnificence with his enveloping creativity. Undoubtedly, the success of his various international projects stems from the extremely special and personal relationship he maintains with light, absolute protagonist with noble fabrics, which he has personally found traveling among renowned craftsmen throughout the world. 'Europe, from Venice to Paris. Used in the same way, the right light reveals to his eyes the invaluable secret of a better life. Fight with determination against the grayness that has taken hold of our contemporary interiors. Undoubtedly, light inspires him and gives all his works a characteristic imprint.
Fashinated about refined interior design, 20th century design and above all contemporary art, Roland F. is primarily concerned with giving deep meaning and balance to his clients' interior design projects. After a career in fashion, luxury, interior design, products and marketing communication, his professional experience was naturally passed on to the creation of this agency specializing in interior design, in furniture projects. bespoke with luxurious fabrics from around the world and in the consultancy in contemporary works of art.

All of his accomplishments, he loves most and all of his work is like his dogs, with different characters, but he loves them all the same. 
By traveling the world, he made lots of discoveries for his future achievements, in music and well-being.
His work takes shape from Geneva to Lugano via Paris, Berlin, Nice and the Costa Smeralda… without borders.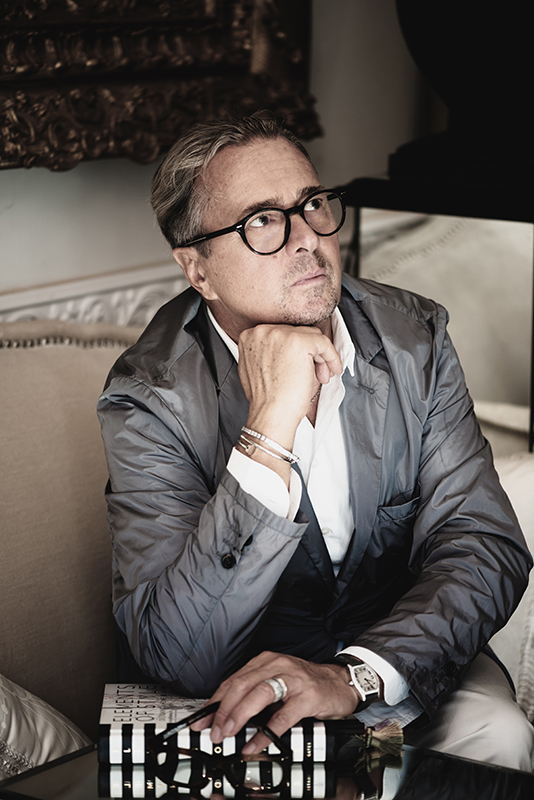 Contemporary Art
Selling or buying a painting or a sculpture is a very delicate and complicated thing. This is because the art world is an extremely closed and elitist world, the dynamics of which are difficult. He has always been passionate about modern art, he follows international contemporary artists, 20th century time and art galleries, always looking for new pieces for his sales space as well as his private collection. A good investment in art is always investing in an artist.
Projects
Prestigious indoor and garden